We have all read about the unusual customs that men and women around the world endure as they near adulthood. In America, we have one as well: high school. For most, this means becoming a freshman and beginning the next phase of life.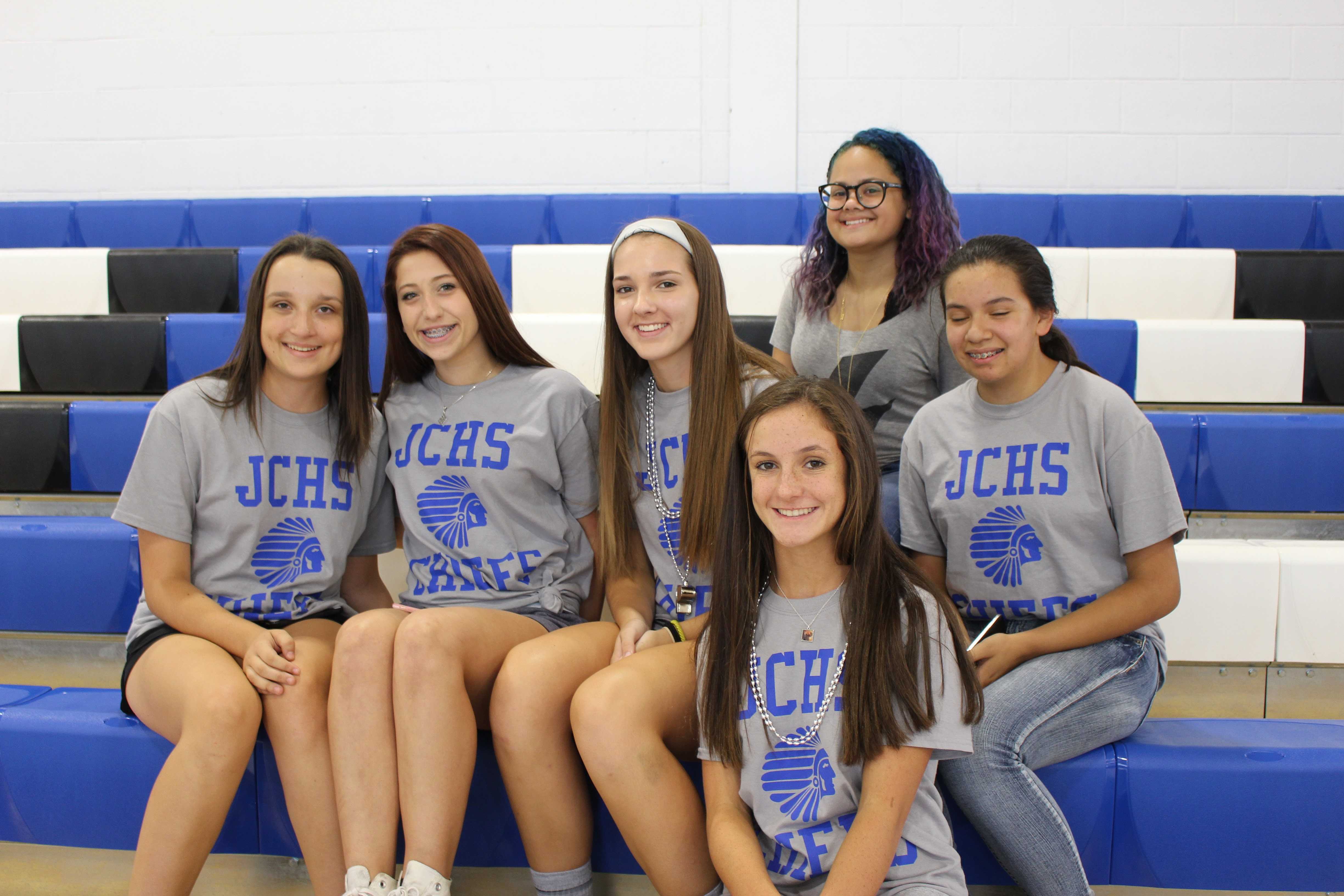 I had the pleasure of speaking with Corinne Maiorano, an insightful young woman and the JCHS Class of 2020 President. Just a few months into her high school tenure, Corinne has embraced opportunities with open arms and an open mind. In her own words, she revitalized the R.E.A.C.H. Club to "raise awareness about important issues" and "take charge from the start." Corinne, along with her sister Elise, holds meetings to discuss the topics that are not typically discussed in school. The determination and passion to make the world a better place was evident just from her voice. Her demeanor was just as passionate regarding academic work. Corinne asserted, "High school is definitely something to get used to. I complete my work and try to understand all the concepts and I know it will work out well." To her, the most obvious difference from middle school was that the students receive greater recognition for their accomplishments, and every activity, from music to sports, is appreciated. In fact, Corinne noted, "I feel like I gotten more recognition already in high school than throughout all of middle school. They recognize what students are doing and encourage achievement of any kind."
In my own experience, freshman year was a time of change and discovery. Clubs and activities that were beyond my comfort zone suddenly became regular commitments. The upperclassmen were supportive and welcoming to the new group suddenly invading the school. The routine days of middle school were replaced by a foreign environment and new challenges, academic and otherwise. Soon enough, however, the long hallways became familiar places, and I honestly can't tell where the last two and a half years have gone. To be honest, it feels like just yesterday I arrived to my first day as a freshman. And yet, looking back at that young immature kid is like looking back at a stranger. The lessons I have learned since then, both in and out of the classroom are priceless, shaping me into the individual I am today.
I hope the current juniors and seniors display the same warmth that was shown to us years ago. As we upperclassmen move on to our own new adventures, I wish the JCHS Class of 2020 the best of luck. Among them may be the next Beethoven or Rembrandt, and high school is the perfect place to discover such talents. Whether they are set on becoming an astronaut or they have no clue where life will lead, I urge the freshmen to embrace the tradition of high school and make it their own, enjoying it while it lasts. There are dozens of places to express creativity and uniqueness — like the JCHS Caldron! — so nothing should be left undone when it comes time to walk across the stage with a diploma in hand. At James Caldwell High School, this year's freshman class has already displayed extraordinary passion and commitment. I, for one, am eager to learn about the accomplishments and innovations of this class.