108 Years Later
For multiple decades, fans of the blue and white Chicago Cubs have been clamoring that it was finally their year to win the World Series. Now, it is their year. After 108 years, the Cubs and their fans around the world can finally call themselves World Series champions after defeating the Cleveland Indians by a score of 8-6 in game seven of the 2016 World Series.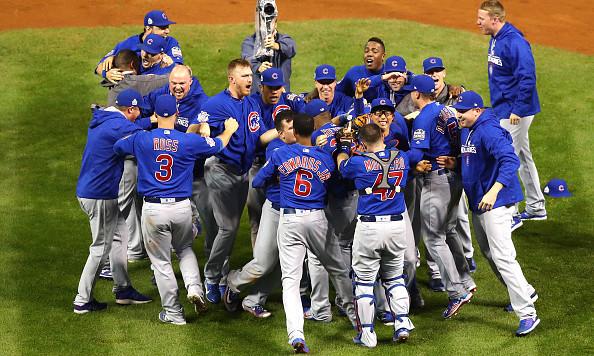 However, the road to glory was not smooth for the Cubbies. The last time the Cubs had even a taste of greatness was back in 1945, when they lost in the World Series to Detroit in seven games. Since that year, the Cubs would make their journey back to the postseason only seven times. Seven playoff appearances in seventy years is not a record any team wants to look back on.
In four of those seven years, the Cubs went to the National League Championship Series, where their true horrors began. The most memorable one was back in 2003 against the Miami Marlins. The Cubs were only a few outs away from heading to the World Series. That was until the entire Steve Bartman fiasco took place and dashed the Cubs hope of World Series appearance.
Despite these horrors, the Cubs were finally given their shot when Kris Bryant, power hitter and third baseman, threw the final out in game seven of the 2016 World Series to give Chicago its third World Series ring in a 113 year run as the Cubs.
Chicago was down 3-1 to Cleveland in the first games of the World Series, a deficit only four teams have came back from in World Series history. The Cubs have changed that number to five teams. The Cubbies remarkable comeback is going down as one of the best World Series and game sevens in MLB history. Whether it was the three run comeback and two run home run in the eighth inning by Cleveland or the twenty minute rain delay in the tenth inning, this World Series will not be forgotten for another 108 years.