A Voice Among the Voiceless
The most well known phrase from the preamble to the Constitution is undoubtedly its opening line: "We the people."Although it may not appear so at first glance, this revolutionary statement set the stage for a country unlike any seen before. It set the foundation for a belief that government should not control it citizens tyrannically; instead, it should be a mutually beneficial relationship between the governing bodies and its constituents.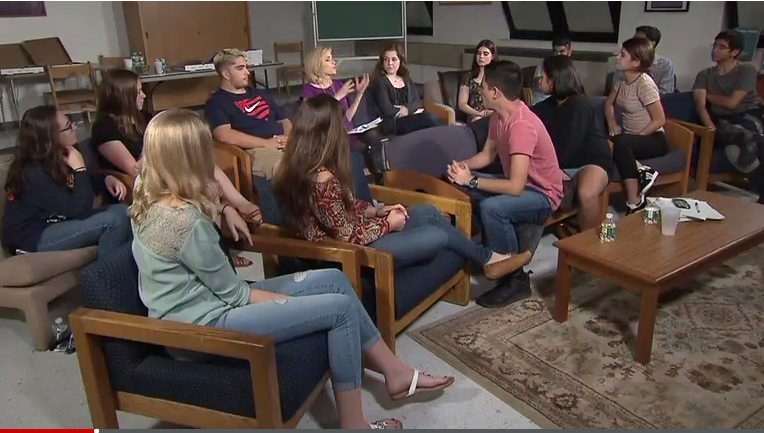 While the preamble may have been written almost 230 years ago, its message is still relevant. In times of such division, between political parties, between social movements, and between people of different races and creeds, it is important to remember that all Americans have a duty to vote and speak up. In America, a vote is a voice. We, the people of this country, have not only the privilege to use our voice within our government, but have the duty to be educated and participate in politics. Now, more than ever, Americans must take part in the election process in order to continue progress and protect our civil liberties.
Come election day, the voters of America have the awesome and necessary responsibility to speak up and cast their vote for our next president. It is not a responsibility that should be taken lightly, and it certainly has not been by most people. For more than the past six months, America has been the battleground for fierce debates about who should succeed President Obama; people disagree wildly and, at times, violently. There is a seeming chasm between the two candidates, spanning issues concerning political views, character assessments, and even basic issues of morality. All of these topics are burdens on the mind of every informed citizen as they face the impending election.
However, there is a significant population that is left voiceless during this tumultuous time: the youth. Teenagers are often stereotyped to be apathetic and uncaring, but during this election cycle, the Caldron Design Editor, Ashvin Nagarajan, and I had the opportunity to meet with our fellow classmates and understand how passionate many of us are about the upcoming election, regardless of our inability to affect its outcome. Despite our different backgrounds and political leanings, we all share a passion about our futures, which are closely tied to the political future of this country.
When CNN returned to James Caldwell High School recently to follow up on the students interviewed earlier in the election cycle, it felt like a fresh chance to evaluate America, both on how it has changed since the last time we were interviewed, and based on the performances of the two candidates during the final debate. Although my spirits were low, I felt proud that I was chosen as one of the few teenagers to have the opportunity to represent the frustration and opinions of many. I was voiceless within the voting system, but I still had the chance to share my voice through other means. In many ways, the CNN interviews opened up a new channel of political discussion within the school.
Even though the segment was broadcasted on national television, I felt the repercussions most in the place the interviews had taken place. With news of the interviews buzzing around, I heard many conversations revolving around the election in school, made up of multitudes of unique thoughts. Teenagers were not only speaking intelligently about politics, but they were engaged in it as well. Come November 8th, I may not be able to check off a name on the ballot, but I had the ability to speak up about the election in a meaningful, far-reaching way. I may be only one among the masses, but I know my voice matters. A voice amplified by a microphone reverberates many times and can be heard by many, just like how a single cast ballot can form stacks of millions of votes. If my generation continues growing and engaging in politics, our future may perhaps be one of great change and progress rather than of division and fear. My peers and I may be #TooYoungToVote, but we certainly are not too young to hope.