By: Katie Quigley
Ever since the 2012 Olympic Games in London, I have been obsessed with the sport of gymnastics. With my detailed background in competitive dance, I was easily drawn to women's gymnastics, as it is one of very few artistic sports that is televised, or even recognized. Four years ago, the United States women's gymnastics team called themselves the "Fab Five"- consisting of Jordyn Wieber, Gabby Douglas, Mckayla Maroney, Kyla Ross,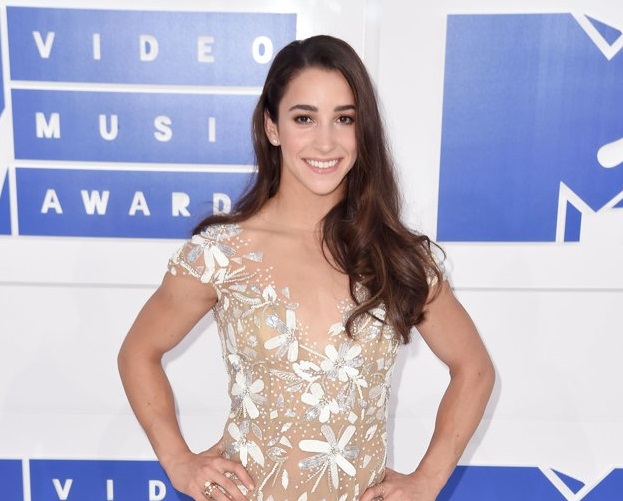 and their captain, Aly Raisman. Not only did I fall in love with the sport, I fell in love with the attitudes these five girls always held. They were, and still are, huge role models to me. Their passion, determination, and fearlessness are things that I try to live up to everyday.
"Making a comeback" is easier said than done; take Nastia Liukin, my all-time favorite gymnast. She rose to American recognition in 2008, when she brought home three silver medals, a bronze, and the most coveted medal in the sport: the gold all-around. Though she talked about making a successful comeback in 2012, she was unable to make this a reality. So, when other gymnasts talk about comebacks in the same way that Nastia did, it is uncertain how achievable their dream may be. That is why Aly Raisman has such an amazing story.
2012 was a year of huge success for the American women. The five girls dominated their individual competitions, along with a gold medal in the team competition. After London, Aly took a one-year hiatus from the sport. For the three years following, however, she trained even harder than she had for the prior Olympic games. Not only was she able to make another Olympic team, she was able to become the leader of this one, as well. In Rio De Janeiro, Aly headed Gabby Douglas, Simone Biles, Laurie Hernandez, and Madison Kocian, otherwise known as the "Final Five" to victory, claiming the team gold medal for the USA for the second year in a row. Aly also earned a silver medal in the all-around competition; four years prior, she had tied for third, but was knocked to fourth after the customary tie breaker, leaving her without a spot on the podium and without a medal. Aly's improvements over the course of four years show her noteworthy and respectable character and persona. It is rare for someone to be able to compete at such a high level of gymnastics at the age of twenty-two. It is even more rare to see a twenty-two year old woman perform at a higher quality than she did when she was eighteen.
Aly may be twenty-two, but that doesn't mean she's making any foolish decisions. Because she is a role model to so many, specifically young girls, Aly doesn't drink. Instead, she uses her free time to act as a good influence. Her social media is filled with positivity- above all, she promotes happiness, kindness, respect, self-care, mental health, and a healthy body image. These are the attributes that make Aly so respected and adored. She indirectly teaches us that being a good person can lead to big things.
In today's society, people like Aly are so noteworthy. Recently, I feel like there are a lot of negative influences that kids look up to. So many famous athletes, actors, and musicians are adored strictly because of their talent. However, I don't think it is right to encourage kids to look up to people solely based on their ability. Kids should have role models who, beyond their area of expertise, are genuine people. Aly should be appreciated for her genuity by all. These days, people like her are hard to find.