A cover song is traditionally known as a new performance of a pre-released song. Despite the song not being performed by the original artist, a good song cover has the ability to transform a song into something completely unique. Some covers serve as tributes to a certain band or artist, but others take a song and change it (while still respecting the original artist) to make it even more compelling than the original. Here are some covers that I believe fit this criteria, and that I quite like:
"Chelsea Hotel No. 2" by Lana Del Rey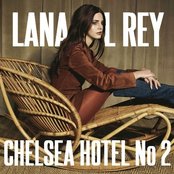 Lana Del Rey is known for her deep vocals and evocative music. "Chelsea Hotel No. 2" by Leonard Cohen is a perfect fit for her persona. She released this cover in 2013 along with a  somber music video. This cover is beautiful and a wonderful interpretation of the song.
"Boyfriend" by Marina and the Diamonds
Marina and the Diamonds took a well-known pop song by Justin Bieber and transformed it. She rewrote the lyrics so that they were sung from a female perspective. This acoustic cover gives depth and emotion to a simple song.
Many people are not aware that "Lovesong," featured on Adele's sophomore album 21, is a cover. She took The Cure's 1989 hit and gave it a smooth, slow feel. This cover features her powerful, thick vocals along with a mellow background.
While in the Live Lounge on BBC Radio 1, The 1975 decided to cover the pop song by Clean Bandit, "Rather Be". They stripped down the song, making it a sensual and intimate performance. About halfway through the song, they began to play "Wicked Games" by The Weeknd, which contributed to their passionate performance of the song.
"Hold on We're Going Home" by Arctic Monkeys
The alternative band Arctic Monkeys took this popular Drake song and transformed it into an old-fashioned dance track. Alex Turner's sultry vocals are accompanied by an electric guitar, drums, and a powerful bassline, something the band is known for. This cover takes a well known song that is already amazing and gives it a completely different feeling.