Brain Chips: A Significant Step in Science
By Julia Tuck

Science is always improving and enhancing technology, from perfecting a new vaccine to cure an illness or building a rocket designed to efficiently launch into space. But what could be next? Once a figment of science fiction, now even brain chips are possible. These computerized chips inserted in the brain can control movement in the extremities.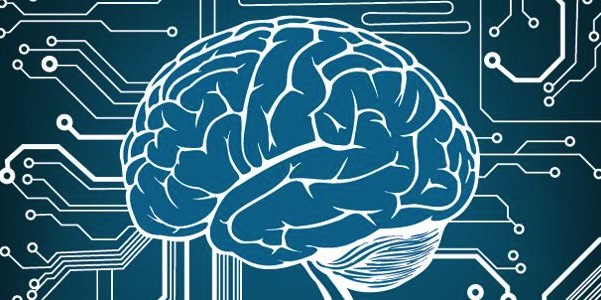 Although it may seem absurd that such technology exists, it is true. In fact, 5 years ago, college freshman Ian Burkhardt, dived into a wave in the Outerbanks, North Carolina and broke his neck on the sandy floor, losing permanent feeling in his hands and legs.
This Wednesday, doctors reported that Burkhardt, currently 24, has regained control over his right hand and fingers using special technology that transmits his thoughts directly to his hand muscles. The chip bypasses the spinal injury in Burkhardt's neck and allows his thoughts to control his hand movements. This new technology is the first account of limb reanimation, as it is known, in a person with quadriplegia.
The procedure of inserting the chip into Burkhardt's brain was done very methodically, using brain surgery. Then, he was seated in a lab with the implant connected through a computer to a sleeve on his arm. He was taught how focus his thoughts to do simple tasks such as use his hand to pour from a bottle and stir with a straw.
With practice and repetition, Burkhardt succeeded in accomplishing these tasks. After much practice, he was even able to play a guitar video game, a major accomplishment due to his condition. Burkhardt found that the more focused his thoughts were, the easier he could accomplish what obstacles he was presented.
Burkhardt, surprised at his achievements remarked, "It's crazy because I had lost sensation in my hands, and I had to watch my hand to know whether I was squeezing or extending the fingers." His injury had left him paralyzed from the chest down but now he can at least move his fingers if he carefully focuses his thoughts, thanks to modern technology.
Although this new so-called "brain chip" may allow people to regain some sensations, it is certainly not a cure for paralysis. In fact, the chip only works when it is connected to computers in a lab and, according to researchers, there is much more improvement needed in the system before it can provide mobile independence.
But the field of neural engineering is advancing fast. With brain implants, scientists can decode brain signals and match them to their corresponding movements to allow the body to function properly. As for now, the computerized chip will have to do for patients seeking immediate help for their loss of sensations.
Burkhardt, now in rehabilitation, stays positive for the future. He admits, "It's going to be difficult… If only I could take it [computers in lab] home, I would have much more independence. As for now, I have to rely on someone else for so many things, like getting dressed, brushing my teeth – all that. I just want other people to hear about this and know that there is hope. Something will come around that makes living with this injury easier."
Hopefully Burkhardt is right and a new enhanced system is just around the corner.