By Victoria Goldverg
Over spring break my friends and I decided to go see "Hardcore Henry" in Caldwell Cinema on a whim, and it was a great decision. We were drawn in by the concept of the movie itself. "Hardcore Henry" is filmed entirely in first-person, meaning that the audience watches the film from the point of view of Henry, a half-man/half-robot. With that in mind, my two male friends and I walked excitedly to the movie theater, only to find that we were the only people going to see the film. Completely alone in the theater, we yelled to our heart's content as Henry mowed down any person, avatar, or robot standing in his way.
Running about 90 minutes long and rated-R, "Hardcore Henry" is a concise, action-packed film. Though the audience never sees more than a few glimpses of the protagonist, they don't miss out on any of the usual fight scenes one would see in a typical action movie. The plot is surely easy to follow: Henry wakes up in Moscow with no memory of his past life. His 'wife' greets him and within moments she is stolen away from him by the antagonist, Akan, played by famous young Russian actor, Danila Kozlovsky. Henry works to find his wife with Jimmy, played by Sharlto Copley, Henry's best friend that seemingly changes personalities every time he is on screen. Henry and Jimmy run around different parts of Moscow fighting who they need to in order to get more information on Henry and who he really is.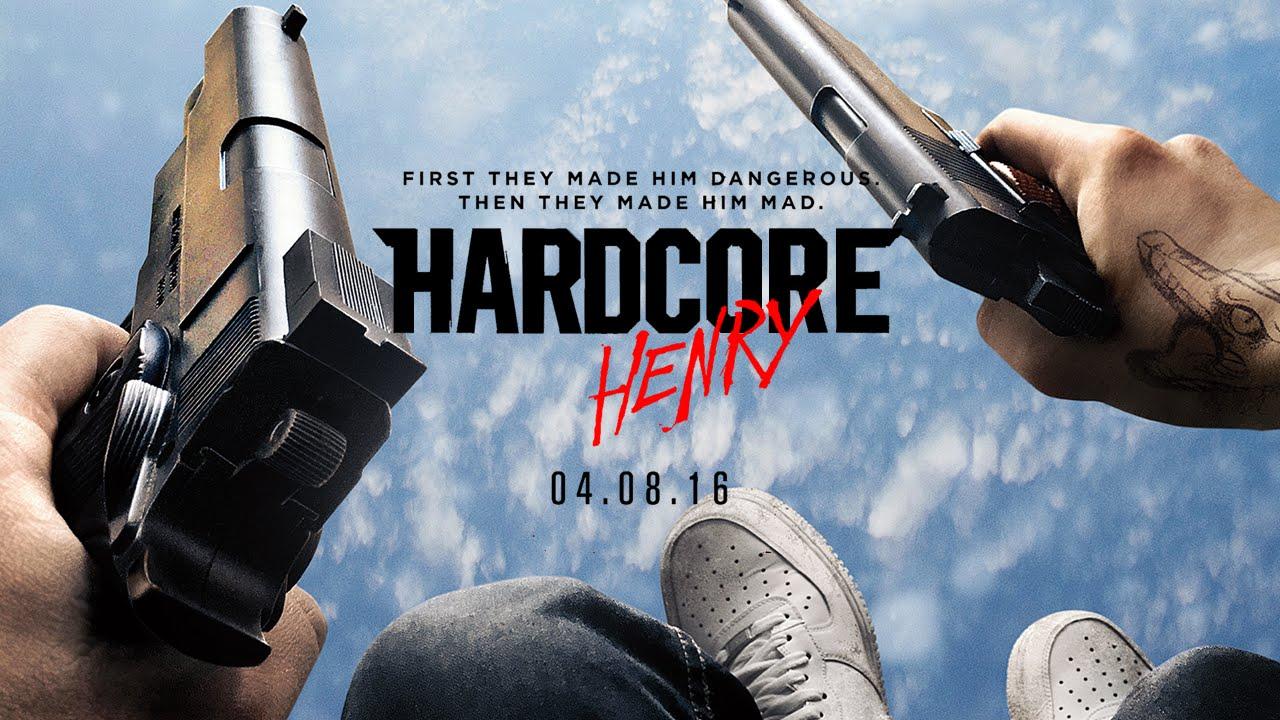 Not for the faint of heart, "Hardcore Henry" is a truly gruesome movie. The title credits are accompanied with shots of knives plunging into stomachs and bullets being followed in and out of a body. Nevertheless, the movie itself is such a groundbreaking concept that, if you have the stomach for the bloody scenes, you must watch it. To see this type of violence from one character's perspective instead of the usual third-person, is visually stunning. Especially when accompanied with a soundtrack that genuinely compliments and adds a slight comedic effect to the almost unnecessary amount of violence, the film needs to be seen.
After leaving the theater in shock, my friends and I discussed the movie. There are some plot holes, but they are easily forgiven due to the film's experimental nature. The concept for the movie was developed by the Russian indie-rock band, Biting Elbows, who made a music video (for a song that's name is an expletive, so I will omit it) depicting basically a five minute "Hardcore Henry". With fan support, this unconventional concept was actualized and met with solid reviews, receiving a 7 out of 10 from IMDb.
"Hardcore Henry" is a clever and unique movie that I would recommend any action/thriller-film-loving person to watch. My rating is 4.5 out of 5 stars. A half-star off due to the plot holes that I personally find to distract the audience from the otherwise stunning action.