By Jessica Rizzo
Movies filled with action and suspense often involve the most incredible stunts, everything from jumping off a skyscraper, to running on top of a moving train. While these captivating scenes may mesmerize an audience and bring in immensely profitable revenue, sometimes these shots go wrong and can result in serious injury, or even death. The job of a stunt double may seem riveting and exciting, but the job isn't all fun and games.
For one, the job does involve a great amount of risk. Not only have many become seriously injured from performing stunts in movies, but some have even died. According to ehstoday.com, being a stuntman is one of the most dangerous jobs in the United States, with a "fatality rate [of] 2.5 per 1,000 workers." Nearly three people will die for every 1,000 people brave enough to take on this daring career. Often, these deaths are tragic and painful, and usually are traced back to production error.
Additionally, stuntmen must work long hours and must always be available to travel to a new shooting location just like movie actors must, yet they receive only a fraction of the salary. To give an example, Jennifer Lawrence received a whopping $10 million for her performance as Katniss Everdeen in Catching Fire, whereas the average stunt double makes an average salary of $70,000 per year.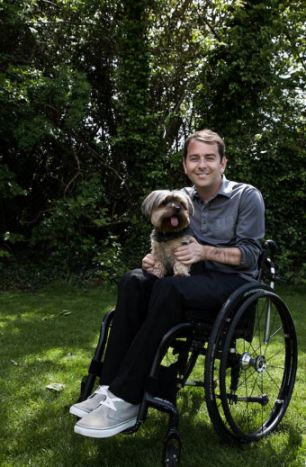 On the other hand, not all actors choose to have stunt doubles. One of the most notable for doing his own stunts is the one and only Jackie Chan. He has suffered intense injuries from nearly losing his eye to severe neck injuries to a near death incident from a cracked skull. Chan was hit by a helicopter in Supercop and was knocked out immediately. Also, his cracked skull incident occurred in his movie Armour of God, when he had to jump from a wall to a tree, but one of the tree branches broke, sending him falling 40 feet onto rocks. This resulted in a fractured skull, and he was immediately rushed to the hospital for brain surgery. Despite many other serious injuries, Jackie has been able to complete his movies and remain a greatly admired actor. Chan decides his own stunts, and only does them if he feel he can do them successfully. If you have ever seen a Jackie Chan movie, the extent of his stunts are amazingly outrageous and he is capable of nearly any death-defying stunt.
However, not all stunt doubles are so lucky. David Holmes, someone you probably have not heard of until now, was Daniel Radcliffe's stunt double since the first Harry Potter movie Harry Potter and the Sorcerer's Stone premiered in 2001. Unfortunately, while shooting an explosion scene for Harry Potter and the Deathly Hallows, Holmes was forced backward by a strength wire and was thrown sharply into a wall. Holmes broke his neck, leaving him paralyzed for life at the age of just 25. He is paralyzed from the chest down and will require a wheelchair for the rest of his life.
Thus, student doubles have one of the most dangerous jobs in America, yet they are barely recognized for their heroic stunts unless you hear of their death in the news. Without stuntmen and women, our modern movies would possess no action and would not be such a popular form of entertainment. To put everything in perspective, without an audience, movies would make no money, but without stuntmen, there would be no movies.