By Gary DeOliveira
24-1. The greatest start in the history of professional sports. A budding superstar. A boatload of talent.
Those are just a few of the intangibles the Golden State Warriors have going for them. They had been 24-0 prior to a loss at Milwaukee on Saturday that shocked the NBA world. This team already has a title, now they are chasing immortality. Any team can win a championship, but can they do it in as dominate a fashion as any team in the history of the game? Can they best the record of 72-10 set by the Michael Jordan led Bulls of 1995? Can Steph Curry step into the echelon of basketball royalty?
The world of basketball is focused on those questions, not whether or not Golden State will win the title. It's a given. This team is as dominant as anyone has ever seen no matter the sport. Period. Steph Curry is playing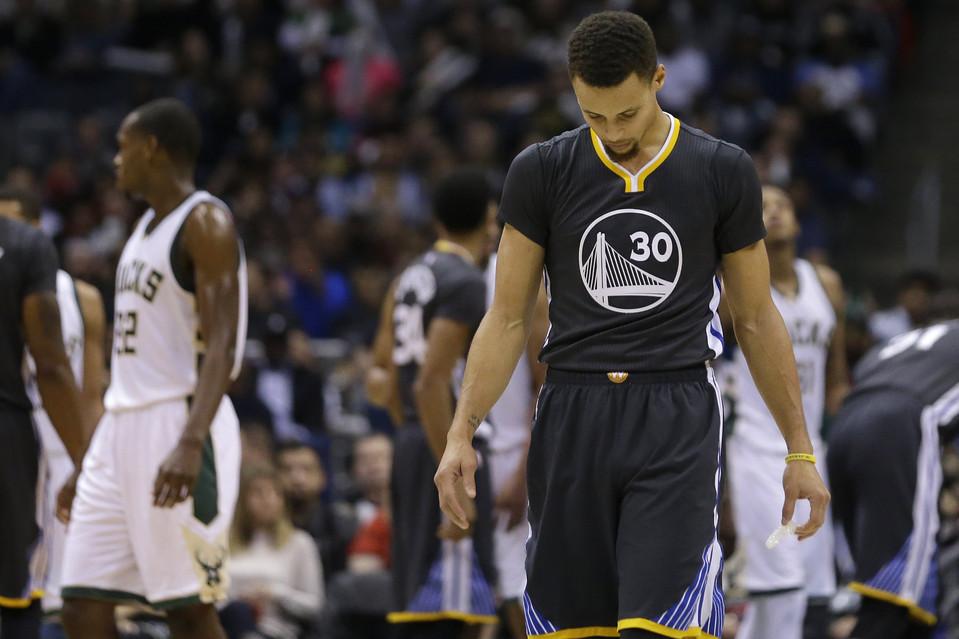 like he's from another planet, and he can make a shot from anywhere on the court, blindfolded, if his life depended on it. Klay Thompson is an ideal fit to work with a guard like Curry. The other pieces set forth by the coaching staff works flawlessly.
Basketball is living in its most exciting time as the quality of the game has increased as have the ratings. The sport is embracing these Warriors. Every one of their games, home or road, is a spectacle. There won't be an empty seat in the arena, even if it is against the lowly 76ers. People are expecting greatness, and Steph Curry and Co. are delivering exactly that.