After a dazzling performance this season the Knights should hold their heads high. Going 12-11-3 in a very rigorous division, The McGinnis Division, is very impressive. They were faced with tough opponents like Summit, Westfield, Montclair and others.
The Knights are led by a strong group of seniors consisting of captains Connor Hapward and Jack Santoro, alternate captains Dylan Huff and Dom Sedecino, and goaltender Jason Albrecht. Hapward went from recording four goals and five assists as a sophomore to six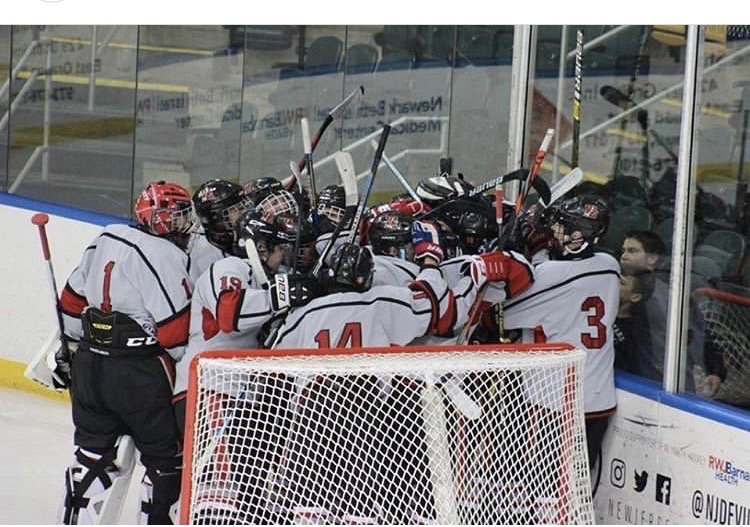 goals, 24 assists and 30 points last winter. Wrapping up his senior year with 8 assists and 9 goals, Jack Santoro on the other hand, was for sure a key to the Knights success this season, recording 18 goals and 9 assists. Senior Jake Lewicki was an enforcer on the ice and did not hesitate to use his body to take the puck away from their opponent. Lewicki tallied 2 goals and 6 assists for the Knights. Although not every player can be named, everyone on this team contributed to the success of the season. The knights were without a doubt an extremely entertaining team to watch.
In the first round of the state tournament, the Knights were set to face 7 seeded Livingston. Livingston was a strong team who the Knights beat once and lost to twice prior to their state game. Connor Hapward scored two goals as 10th-seeded West Essex-Caldwell upset seventh-seeded Livingston, 4-2, in the first round of the Public B tournament at Codey Arena in West Orange. Jack Santoro also scored a shorthanded goal for West Essex, which led 3-1 after two periods. With the win, the Knights would move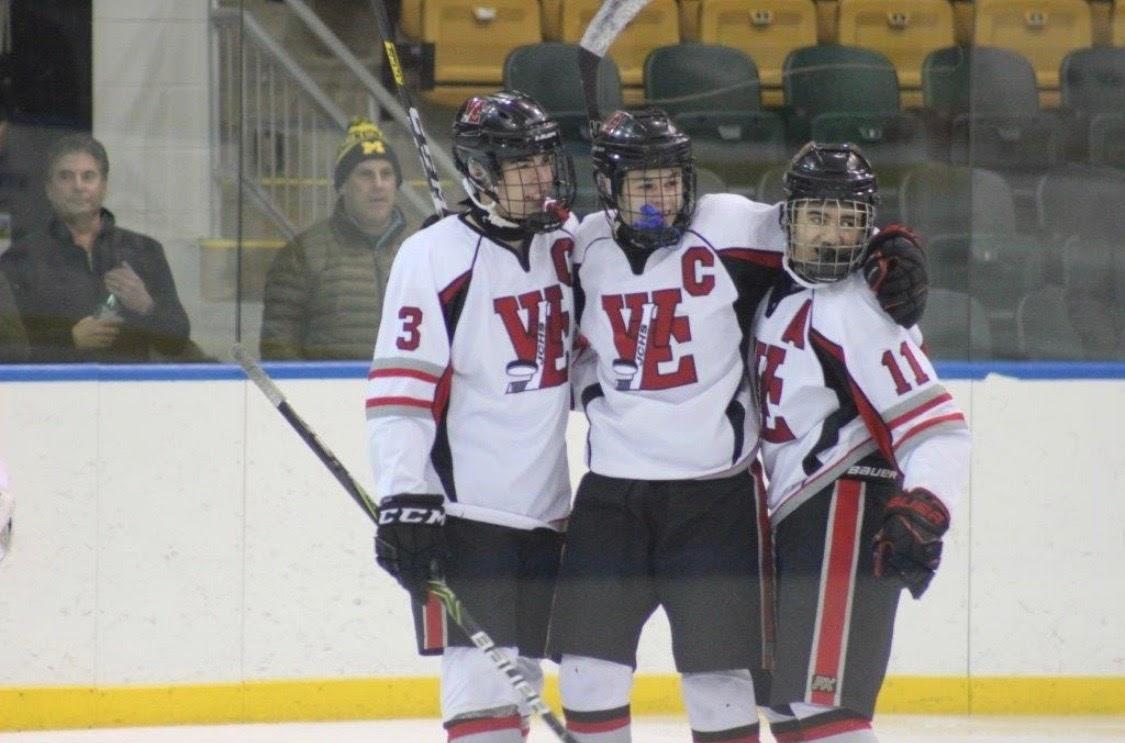 on to face 2nd seed Westfield in the second round of the state tournament. The Knights put up an impressive game against 2 seeded Westfield. Although, the Knights were faced with a devastating loss in overtime. Senior Captain, Connor Hapward, spoke on the season, "We all bought into the system. We grinded out some big wins and fought for each other. It was quite the run- sad to see us fall short in the end." Congratulations on a stunning season, thank you for all your contributions seniors!