By the end of November, a new island seemed to have appeared out of thin air, as an ad titled "VISIT ERODA" had appeared on YouTube. It featured an unknown island with the slogan "No Land Quite Like It" and has its own website as well, with ads that are sponsored by Eroda. It also included accommodations, attractions, and a guide to Eroda, along with testimonials on Twitter from people who "visited" the mysterious island. Harry Styles' fans all believed that this "island" was connected to the singer, as a means of garnering attention for his upcoming album "Fine Line." On December 2, their instincts were correct as Harry Styles released an announcement about his single, "Adore You" coming out December 6, along with a music video.
The music video began with the story of Eroda, how it is an island shaped like a frown and that its people are full of sadness. However, a boy (Harry Styles) with a peculiar shining smile was born, one that was an outcast within this small island town. The Boy was shunned by the people due to the fact that his smile led to strange things happening, and he was different compared to everyone else. The Boy became upset and hid himself away from the people in his town, losing his smile and himself. One day, he finds a fish,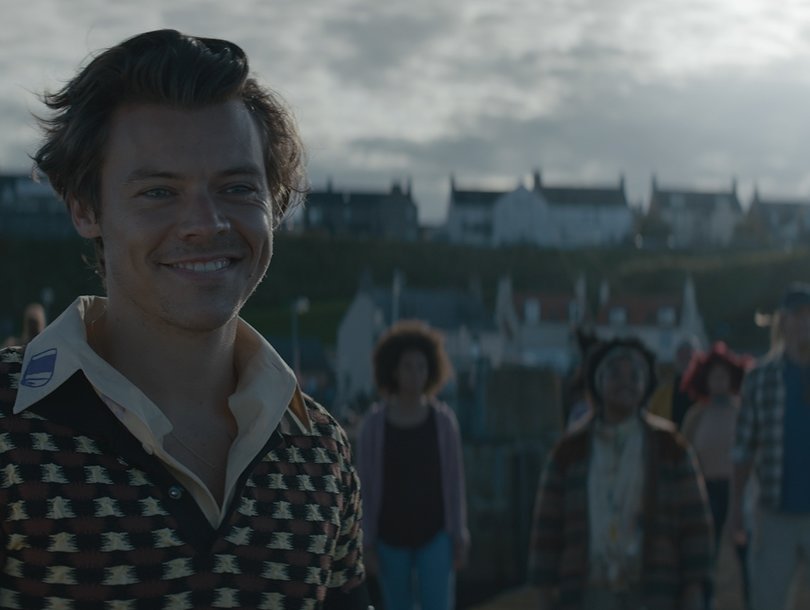 one that was shunned by the other ocean animals. The Boy takes the fish home and takes care of it, bringing it up in increasingly larger containers until it grows to an immense size. He finds comfort in finally having a friend, and he continues to work harder to keep it alive. Soon, the fish becomes too large and a news broadcast reveals that a migration of that type of fish is coming to Eroda. The Boy was trying to bring the fish to the shore, when it breaks out of its tank and he struggles to carry it on his own. The townspeople of Eroda all come together to help the Boy bring his fish friend home. Thus, the gloomy curse of the island was broken, and the sun began to shine again. People broke out of their shells and embraced happiness, and the Boy decided to travel the world.
I felt that Harry's music video and advertisement for his single were extremely creative, as he went to such lengths to garner excitement from his fans. The concept for the video was also out of the ordinary, but in a good way, as it highlighted the importance of friendship and self-acceptance. While unusual, the Boy's love for his fish friend was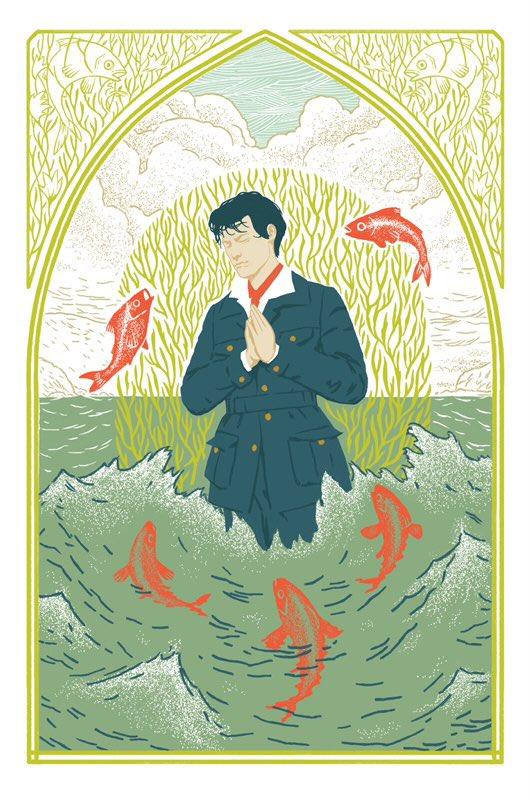 touching. The lyrics of the song that stood out to me were "I'd walk through fire for you/Just let me adore you," as they fit in quite nicely with the music video's storyline. Prior to watching the music video, I believed these lyrics would relate to a relationship, but I felt that it was much better in the context of friendship. It really highlights the beauty of music, as it can truly be interpreted in so many different ways to bring a new meaning to it. To anyone who is interested in watching an unusual yet unique music video, I would definitely recommend watching Harry's Adore Me music video.
Harry Styles' new album, "Fine Line" was released on December 13.