In the past year, James Caldwell High School has drastically changed its day-to-day school schedule. In previous years, students would have mods 1 through 16 every day. With the new schedule, students are enrolled in 8 classes, but only see 6 of those classes every day (Rotating Block Schedule). This schedule is said to be beneficial because students are not lulled into the same schedule everyday. The mod schedule was shorter than the block scheduling by almost a full half hour.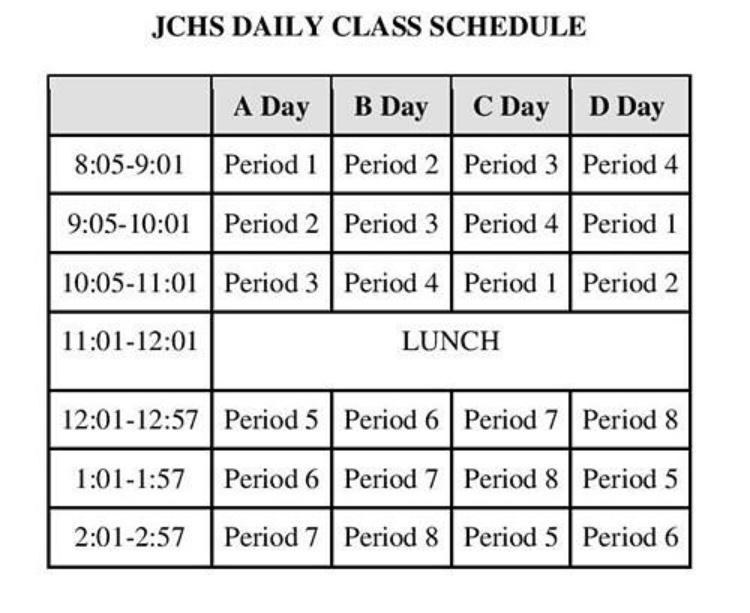 In a recent poll of the students at JCHS, 74.6% of the responders said that they preferred the new block scheduling to the prior mod schedule. Although the schedule has only been in place for a month, the students are already giving positive feedback to the situation. Senior soccer captain, Jaden Pezzolla, says, "I think block scheduling makes the school day more enjoyable because not every day is the same." By switching to a block schedule, many of the students agree that the day is more enjoyable when it is not the same everyday.
  Despite the longer days, students are treated to an hour long lunch. Many of the seniors are also given a study hall that is an hour long. Along with the extra time to get work done in school, students are not required to take a 7:10 class in order to have an 8th class, as they were with the Mod scheduling. With the approval of many of the students, block scheduling continues to contribute to the great academic opportunities offered at James Caldwell High School.