On Sunday April 7, I had the pleasure of seeing Pete Davidson and John Mulaney for their comedy show "Sundays with Pete and John." Their show is somewhat of a tri-state area tour, playing local theatres and clubs on Sundays. The show takes place on Sundays so it does not interfere with Pete Davidson's work week at "Saturday Night Live." John Mulaney and Pete Davidson are both comedians. John Mulaney is a two time Emmy Award winner for his 2018 comedy special "Kid Gorgeous," as well as for his work as a writer for "Saturday Night Live." He has four comedy specials, as well as a successful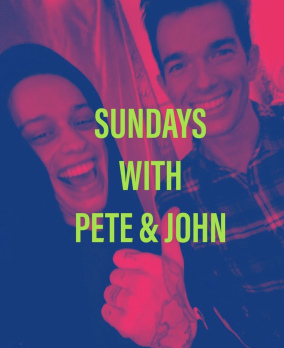 Broadway comedy play, "Oh Hello on Broadway." After being a writer for "Saturday Night Live" for many years, he has come back to host the show twice. Davidson also hails from "Saturday Night Live." Davidson is one of the youngest "SNL" cast members in history, joining at age 20. Davidson recorded his first comedy special in 2016. The two comedians are both very well known, but also have wildly different approaches and styles. John Mulaney is very clean cut, he wears a suit to his performances and generally tells comedic stories that are very detail oriented. Pete Davidson is known to be more controversial and more profane in his comedy. When I decided to go to the show with my friends, I did not know what to expect or how these two different people were going to be able to come together.
The tickets were not easy to aquire; they went on sale a week before the show date. They went on sale at 2:00 and by 4:00 there were barely any seats left. The peculiar part about the show was that all the tickets were the same price regardless of seat, it was sort of a first come first serve basis. By the Monday before the show, it had sold out completely. The theatre was small, but still it was an impressive feat. The show was at St George Theatre, Staten Island, the home town of Pete Davidson. When we arrived we were told we were not allowed to use our phones at all before or during the performance so none of the performance could be recorded. This rule was no joke; we saw several people given warnings before the show, and some being ejected from the theatre during the show.
The show began with an opening act, and then Pete Davidson preformed. Clad in overalls and a "Supreme" sweatshirt, Davidson told an elaborate story about how his friend died in his apartment and then came back to life. Not knowing quite what to expect, I think I doubted the wit that Pete Davidson possessed. He was able to take command of the audience and keep them on their toes in a way that I was not expecting. Yes, his jokes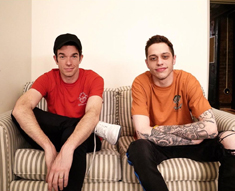 were profane, and at times uncomfortable, but they were genuinely funny and at times had all of my friends doubling over with laughter. Shockingly, Pete Davidson's mother was in the audience, as it is his hometown. As John Mulaney pointed out when he began to do his own routine, he could not believe that a person would ever speak the way Davidson did in front of their own mother. Davidson remarked "I'm at work so…"
When John Mulaney took the stage, his performance was immediately different from any I had seen on television. The performance on a Sunday night in the middle of Staten Island was not a high stakes performance, so the show was very casual, and felt less planned than anything I had seen before. He opened with jokes about Staten Island and his aversion to visiting Pete Davidson at his Staten Island home. Mulaney had a joke at the expense of the company Venmo, then proceeded to thank Venmo and call it a wonderful company. He then laughed at himself, and asked the audience why he was thanking companies that he was criticizing. It then became a running joke of the show to thank whatever company he might be discussing or referring to.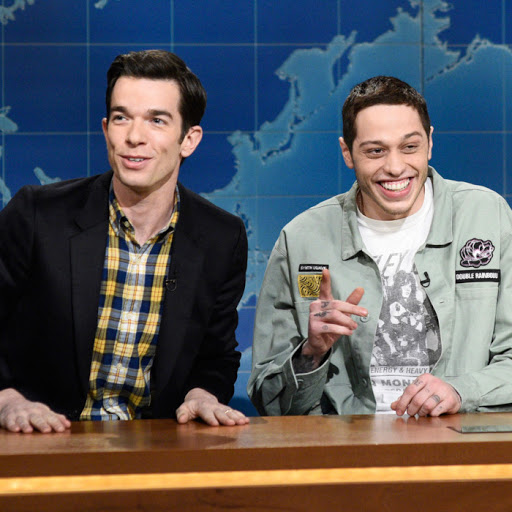 This seemed to originate as a mistake, and made the performance seem more organic and genuine. Not every joke landed for either comedian, but I think that is the point of these casual, local performances. Each comedian got a chance to test new material. I think perhaps I enjoyed this more than I would any polished performance. The small venue and the real time jokes being created seem more personal and therefore were more enjoyable. "Sundays with Pete and John" was not perfect, but that is what made the show an unforgettable experience.