By: Emmanuelle Feria
 Recently, I went to see the new Marvel movie, "Captain Marvel." I was particularly excited, because it was the first Marvel stand-alone movie with a female lead. I was also interested to see how Marvel studios would manage to tie in a new storyline within the already complex and incomplete storyline from "Avengers: Infinity War."
"Captain Marvel" tells the story of a Kree warrior who finds herself in the middle of an intergalactic battle between her own people, the Kree, and the shape-shifting Skrulls. As she tries to defend her own people, her mind is flooded with memories of her past life on Earth, as an air-force pilot named Carol Danvers. She later meets Nick Fury, and with his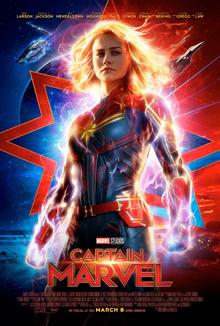 help, she uncovers her past and learns to harness her powers to end the war against the Skrulls. The story also takes place during the 1990s, which gives the story a colorful 90's aesthetic.
Captain Marvel is played by Brie Larson, and features other acclaimed actors, such as Samuel L. Jackson, reprising his role as a younger Nick Fury. Others include Lashana Lynch, Jude Law and Gemma Chan. It also features a lovable cat named "Goose" arguably one of the best characters in the movie. There were plenty of comedic moments, mostly provided by Nick Fury and "Goose."
Overall, I enjoyed this movie. It was nice to see a female lead in a Marvel movie. Unlike most of their movies, the storyline was entirely focused on Carol Danvers and her experiences. I also found the storyline fresh and engaging.  I especially enjoyed the aspect of Carol Danvers' internal struggle: the person that she thought she was versus the person that she has become. While this is no new concept to be portrayed cinematically by Marvel, it was the first to show this struggle from a female perspective. Oftentimes, in Hollywood and throughout the media, people have been "over-empowering" women, telling them that they can instantly be strong and independent. Carol Danvers, showcases a more realistic and jarring reality. In her process of training to become a Kree warrior, she struggles to find strength in who she is; she merely has vague recollections of her past and feels that she has lost her identity. She has endured pain and confusion throughout her life, and through the course of the movie she learns to discover her own potential and strength. Carol Danvers showcases a more realistic portrayal of women, in her emotional vulnerability. Ultimately, Carol Danvers' path to self-discovery and self-empowerment lead her to become Captain Marvel.
A particularly empowering scene in the movie was the climax, when Captain Marvel received a fatal blow from her opponent. Captain Marvel falls and lies on the ground powerless, as memories of her past and the various hardships she endured fade across the screen. In these memories, a young Carol Danvers is seen getting back up, trying again in the midst of this hardship. Spurred on by these memories, Captain Marvel heroically takes a stand. This scene was invigorating and empowering, because of its raw portrayal of human struggle; the female struggle in particular. Similar to Captain Marvel, women have been knocked down in various struggles and left powerless. In spite of these painful occurrences, women have risen up and taken a stand against injustice. However, they have continuously proved that women are strong and independent. Captain Marvel and many others demonstrate that identity is something to be proud of, and that strength and courage come from endurance of hardship and suffering. Captain Marvel exhibits all of these positive attributes, exhibiting the process of attaining strength, self-discovery and independence. When she does find these, she realizes her full potential and can fully contribute to the greater good of society.
While the plot was somewhat predictable, the character dynamics and the unique origin story made it worth watching. There were quite a few complex relationships in the movie, which gave the story depth, feeling and relatability.  The movie also gave more background context on the Kree people, who appeared in the first "Guardians of the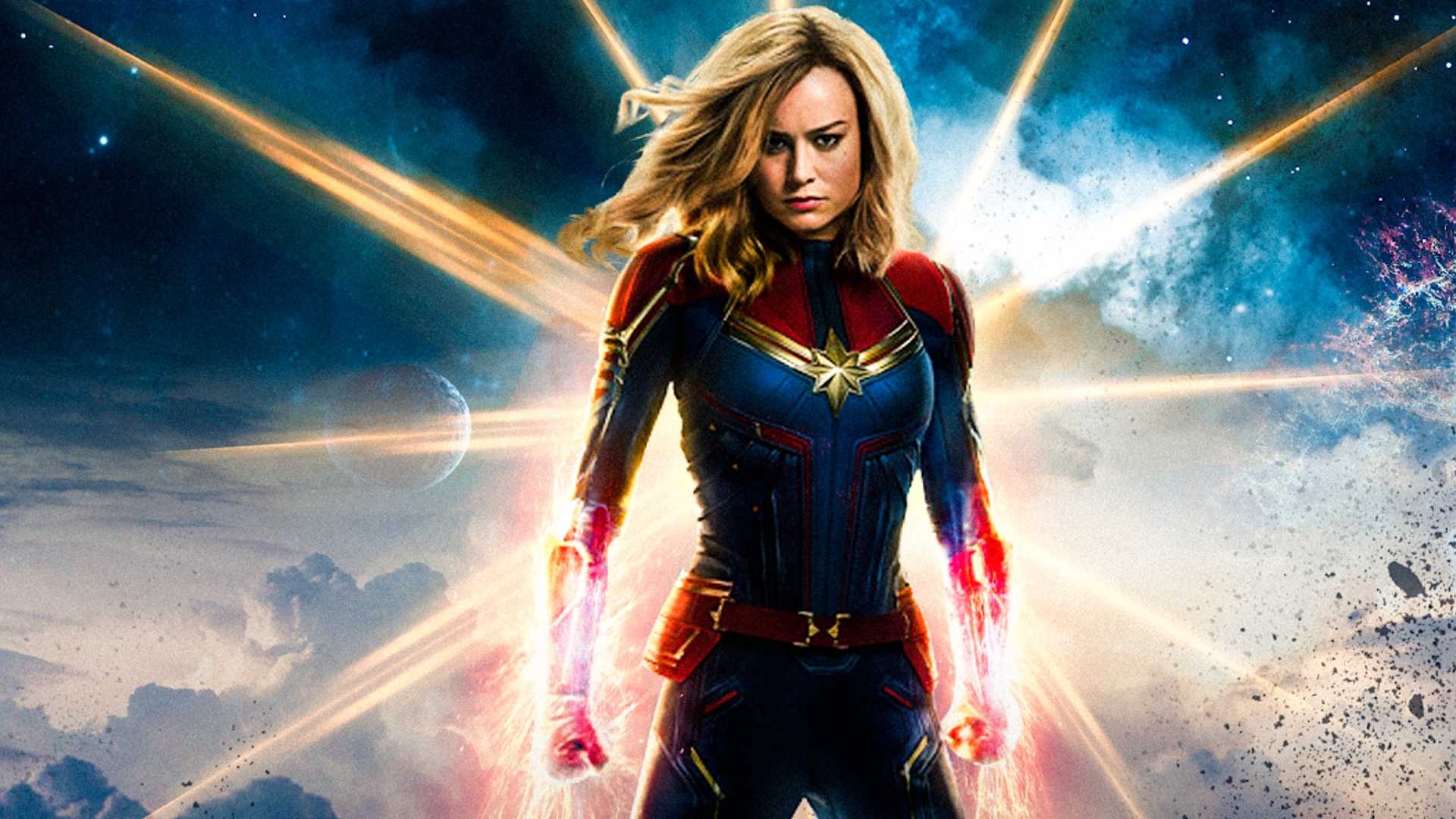 Galaxy." By doing so, it nicely tied into the overall storylines of the Marvel Cinematic Universe; tying up loose ends of other solo-movies and showcasing a time before "the Avengers" and the events of  "Infinity War", taking place during the 1990s. Most Marvel movies take place during the time that the movie itself was released, with little to no flashback scenes of a time before the 2000s. With the release of Captain Marvel, time went backwards to the 1990s.
At the beginning, there was also a tribute to Stan Lee, the creator of Marvel comics. I thought it was a nice touch to commemorate him and all that he added to the world through these influential comics. He inspired people to do good in the world and in the community, he inspired people to embrace their differences and embrace their "super-powers." He added to American culture and united children and adults alike through his relatable characters and his imaginative universe. Without him, the world would be a dark place. Rest in Peace Stan Lee. I definitely recommend "Captain Marvel" for all it has to offer: its empowering message, its character dynamics, and the overall story.