With a good chunk of the swimming season completed, both the girls and boys swimming squads are having impressive outings in the water. The girls team has accumulated a record of 6-1 thus far, whereas the boys team has a record of 3-4.
Kicking off with the girls team, they are first in Group C of the North 2 division, ahead of teams such as Bernards, Secaucus, and Rutherford, all of which have more than four victories. The ladies of Caldwell kicked off the season with a 96-74 victory over Millburn, followed by a loss of 104-66 to Montclair. The proceeding five games ended in victories for Caldwell against Columbia, West Orange, West Essex, Glen Ridge, and Mount St. Dominic. The girls swimming squad averages 95.1 points a match.
The boys swim team did not have as good of a start as the girls, but a decent start nonetheless. The Caldwell Boys Swim team is sixth in Group C of the North 2 division. The boys commenced the season with three losses to Millburn, Montclair, and Columbia respectively. However, the Blue and White team responded to those three losses with three victories to West Orange, West Essex, and Glen Ridge. After the three big victories to those respective schools, Caldwell took a loss at the hands of Seton Hall Prep by a score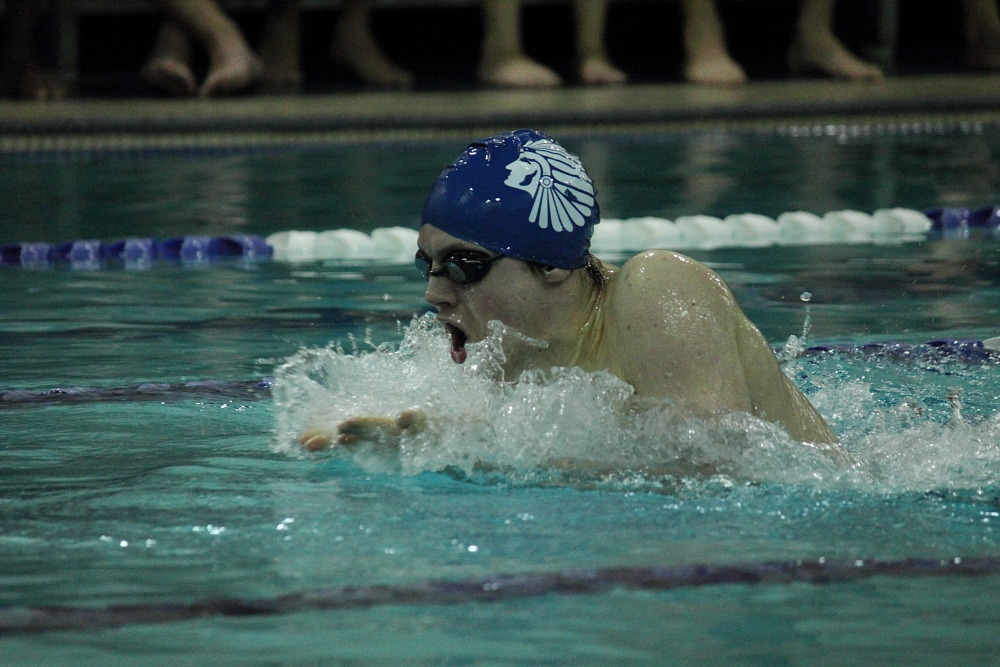 of 121-49. The boys team averages 80.6 points a match. When speaking to senior, Spencer Solomon, about the seasons ups and downs, he said the team "has been swimming really well so far this season, and" they have "seen a lot of improvement across the board," but the issue comes down to the competition "in a very tough division with teams like Seton Hall, Montclair, Linviston, etc." Despite a tough season, Solomon says the squad has energy "unmatched by any team" he has seen.
With a few matches remaining in the season, both the girls and boys team look to build upon their early season successes.