As the election season winds down, I cannot emphasize enough how glad I am that Mikie Sherrill has successfully won to represent New Jersey's 11th congressional district. After months of fervent campaigning, knocking door to door, and calling up voters from both sides of the political spectrum, I am so proud that Mikie Sherrill can represent my district of New Jersey in Congress.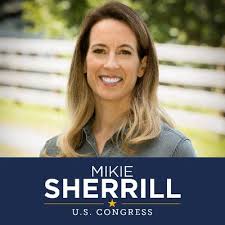 I initially volunteered for Mikie Sherrill as a way to become more immersed in the political sphere and become more involved with my own local campaigns. Volunteering for Mikie Sherrill has been a rewarding experience, and I was able to converse with others on why I feel she is the best candidate for the position. It was so enlightening to hear how others also share similar views including enforcing more restrictions on purchasing a gun, allowing the legalization of same sex marriage, and allowing for the purchase of contraceptives by health insurance providers. Mikie herself not only supports a fair system where women have equal pay but also has a history of helping to serve America.
As a Naval Academy graduate, a Navy helicopter pilot, and a federal prosecutor, Mikie Sherrill has positively impacted America before her election campaign even begun. After graduating from the United States Naval Academy in 1994, Mikie spent almost 10 years on active duty in the United States Navy. Mikie worked on the Battle Watch Floor in the European Theater during the Iraq invasion, and served as a Flag Aide to the Deputy Commander in Chief of the U.S. Atlantic Fleet. She also served as a Russian policy officer and worked on the implementation of our nuclear treaty obligations and oversaw the relationship between the U.S. Navy and Russian Federation Navy. After leaving the Navy in 2003, Mikie attended law school, earning a degree from Georgetown University. She worked as a lawyer and eventually joined the U.S. Attorney's Office in New Jersey. As an Outreach and Re-entry Coordinator,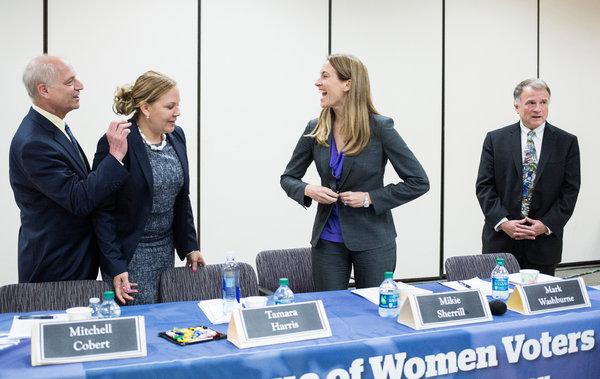 Mikie developed programs to help prevent crime in the community. These programs developed trust between law enforcement and the communities they serve; she helped people leaving prison to gain employment, housing, and education in order to restart their lives. As an Assistant U.S. Attorney, Mikie worked to keep illegal guns off our streets and keep our communities safe. She prosecuted federal cases and advised law enforcement on investigations. Mikie and her husband Jason, a fellow Naval Academy graduate, live in Montclair, New Jersey, where they are raising their four children ages 12, 11, 8, and 6. Mikie coached her daughter's lacrosse team and managed her son's soccer team (mikiesherrill.com).
Now that Mikie Sherrill has successfully won her campaign, I am very excited to see the multitude of ways that she will benefit Congress. I have no doubt that Mikie will positively represent my town's values and infuse her own sense of patriotism into each decision she makes.