Caldwell may be off to a rough start to the 2018 season with a record of 2-4, but with more football left to play, the Tribe has plenty of time to turn things around on the gridiron. With star players from the 2017 season, like James Miller and Pat Theobald, moving on to college, Caldwell has some fresh faces leading the Tribe out onto the field every week.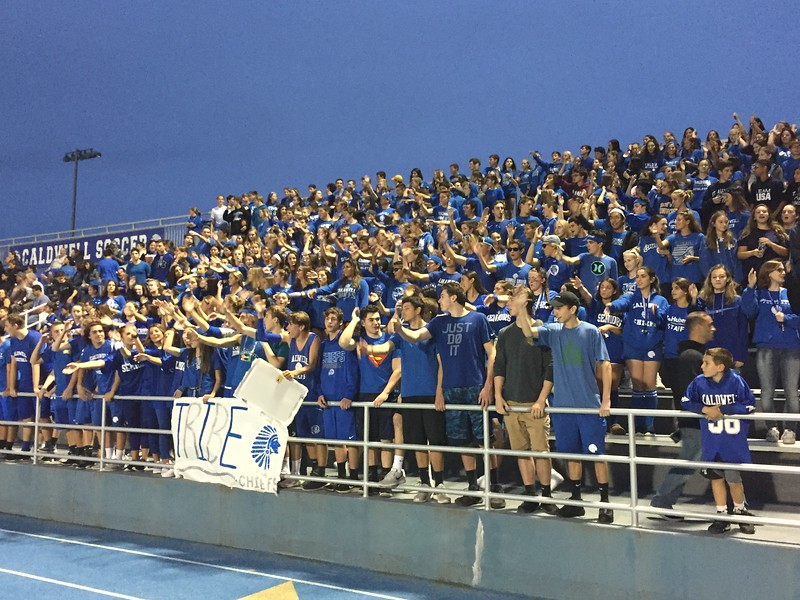 The man under center in the 2018 season is Ethan Charpentier. Charpentier thus far has 451 yards in the air on 78 attempts with two touchdowns and three interceptions. 244 of those 451 yards were tossed up to star receiver, T.J. Sheehan. Along with Sheehan's 244 yards, he has one receiving touchdown and averages 14.4 yards a catch on 17 receptions. However, Caldwell's most lethal aspect of their offense is their run game. On the ground, Caldwell has a total of 968 yards across five running backs. Leading the run game for the Chiefs is Joe Jenkins with 353 yards and two touchdowns. Matt Driggs also has racked up 233 yards, Jeff LaQuaglia with 219 yards, Pat Capozzoli with 17 yards on four attempts, and Charlie Pierce with six rushing touchdowns and 146 yards.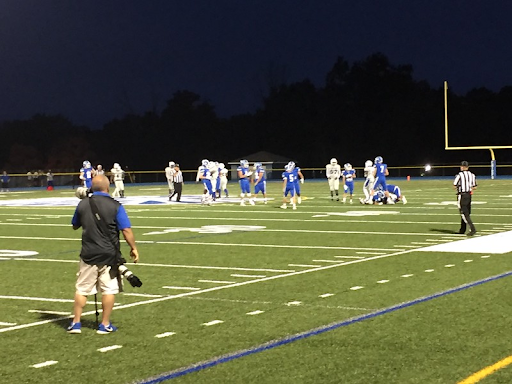 Sheehan believes that "the season has definitely had its ups and downs. Some good things include how we matured together since we didn't have a lot of people with varsity experience." As well, Sheehan notes the losses the team has been taking, stating "we just haven't pulled through to get the win sometimes which can take a toll on a team, but I feel that we don't let that influence us and we have the ability to quickly move on to the next opponent."
Starting quarterback, Ethan Charpentier, added some comments regarding his teammates, some of which he grew up playing with. Charpentier said he was impressed by his teammates "confidence. They have gotten more and more confident every year and it shows in their play. They are making plays we haven't seen throughout the years. And that comes with being a senior from a confidence level."
On the defensive side of the ball, Caldwell has its fair share of brick walls. Leading the tackles for the Chiefs is Connor Blanchette with 38. Blanchette also has one interception to his name. Caldwell's ballhawker this season is T.J. Sheehan, who leads the team in interceptions with two. When it comes to rushing the pocket, Charlie Pierce excels in that aspect, collecting four sacks over the course of six games.
Caldwell will face the West Side Roughriders on October 19 at 7 P.M. and travel to Nutley against the Raiders for the final game of the season on October 27 at 7 P.M.