With the 2018 lacrosse season beginning Wednesday, March 28th, the girls Caldwell Lacrosse team looks to build upon the success they had last season after reaching the North Jersey Section 2, Group 2 Semifinal and winning their conference. However, this year will be a rebuilding year for the team, losing eight starters to graduation, including the top three scorers and a majority of the team's defense. After going 11-9 last season and winning their conference, the team has been moved up a division, so team's schedule will be significantly more difficult than a year ago facing some of the best teams in the state including Glen Ridge, Montclair, Verona, and West Essex. However, despite the loss of many key players, this year's team has great skill and has great potential to have great success at such a high level of play.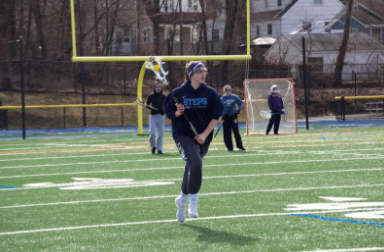 This year's offense will be strong, with many players returning including juniors Claire Conahan, Jackie Behre, Olivia Orlandino, and Vienna Cocca. The offense will also be successful with the contributions by freshman Isabella Marinello. Despite losing many of the team's best scorers, this offense shows that they have the capability to be very successful as they have shown in the wins that the team has had in scrimmages against both Mount St. Dominic Academy and Livingston High School. In the midfield, sophomore Caitlyn Buermann will be returning after an incredible freshman season, being named one of the top freshman in the state last year. Junior Maggie Betros and sophomore Izzy Caravela will also be returning while freshman Isabella Camerino will be a newcomer in the midfield. The defense will be led by seniors Joy Yoon and Danielle Mannion with the help junior Francesca Gerard; sophomores Kat Theobald and Maddie Anemone; and freshman Alexa Camerino. I will also be in goal as we all hope for success on the defensive end.
The first game of the year will be on Wednesday, March 28th at 4:30 at Essex Valley School against Montclair Kimberley Academy, where the team hopes to beat the Cougars for a second year in a row.