Waiting on Warmer Weather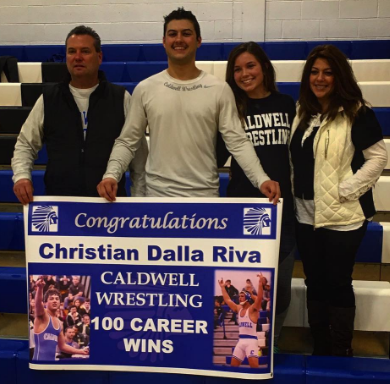 As February begins to wind down, the Caldwell Chiefs winter sports begin to wrap up. Most of the teams have completed their conference matches and are now looking to tackle on the state tournament. The chiefs wrestling team hopes to take on districts at Phillipsburg High School. In order to move on from districts to regions, one must place in the top three of their weight class. From there, they must place in the top four at the regional tournament in order to make it to states, which is held in Atlantic City. One star to watch for this season is senior captain, Christian Dalla Riva. This year, Christian achieved his 100th high school career win against Seton Hall. Last year, Christian made it all the way to states, but he lost in the first round. He plans to go even further and make his last year at JCHS count. Furthermore, the boys swimming team has made it to the state finals where they will compete at Raritan Bay on February 16th. We wish them the best of luck.
As the winter teams head into their state tournaments, other athletes are preparing for their upcoming spring season. Baseball, softball, lacrosse, tennis, and track are all waiting for the warm weather to kick start their season. Spring sports begin in early March, so be prepared to be outside in a couple weeks cheering for your Caldwell Chiefs!