Angelic high notes with a steady beat and a lovely melody are not the only thing that charms the ear from Solange Knowles' new album A Seat at the Table. Behind the perfect combination of rhythms and beats is a greater message: the ongoing battle for African-Americans everywhere to find their identity. It shouldn't be surprising that even 150 years after the Civil War and nearly a century since the ratification of the 19th Amendment, Black men and women still experience great struggles and hardships. Solange's album is an expression of the oppression that these people have faced.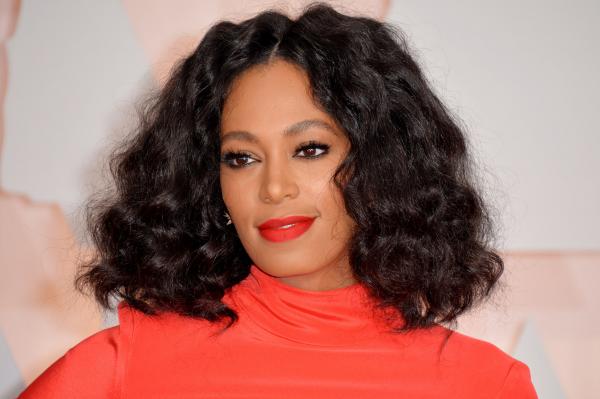 The ninth track of the album titled "Don't Touch my Hair" recounts not only Ms. Knowles' personal experiences with strangers touching her hair but also those of African-Americans everywhere. Many have trouble understanding why this is offensive, but to put it simply, it is a form of public and racial humiliation. Instead of ignoring these acts, Solange chooses to celebrate it. "I believe that hair is incredibly spiritual, and energetically, it really encompasses and expresses who we are," Solange stated in an interview with Saint Heron. Ms. Knowles has not only faced people touching her hair as a form of degradation but also people in the fashion industry partaking in similar racial microaggressions. On one occasion, an unnamed white fashion editor of a major magazine wore blackface and an afro wig for Halloween and called herself "Solange". On another occasion, a magazine published a piece on celebrity look-alikes and for Ms. Knowles, they compared her to that of a dog.
Both of Ms. Knowles' parents are featured within the album's interlude pieces. On the track of "Interlude: Tina Taught Me", a recording of Tina Lawson plays, expressing "It's such beauty in black people, and it really saddens me when we're not allowed to express that pride in being black, and that if you do, then it's considered anti-white". Another interlude piece titled "Dad Was Mad" is again a recording but this time of her father. He speaks of the racial injustices that he faced while growing up in the south's racial segregation. He says that he would be arrested by state troopers and tormented by the Ku Klux Klan spitting on him and the others. In the recording, he says, "We lived in the threat of death every day. Every day. So I was just lost in this vacuum between integration and segregation and racism. That was my childhood. I was angry for years".
After releasing a 112 page digital book, Solange credits her father in instilling within her a political consciousness. Though both Solange and her sister Beyonce have a troubled past with their father, they have said that they appreciate the way he raised them. A Seat at the Table shares many of the same politically aware sounds that her sister's 2016 album Lemonade possessed.
"I'm really proud of my sister and I'm really proud of her record and her work and I've always been. As far as I'm concerned, she's always been an activist from the beginning of her career and she's always been very, very black. My sister has always been a voice for black people and black empowerment."
In an interview with HelloGiggles, Solange says that she doesn't care about her album being compared to Beyonce's. Reaction to Lemonade has been very mixed from the start, with many tracks straying from her usual sound of pop/R&B love songs to a much harsher look at life, along with a cheating scandal revealed in the midst.
The reason why both A Seat at the Table and Lemonade are so important for the African-American community is because both albums come from such influential people in the music industry. Now the silent voices of many can finally be heard. When listening to A Seat at the Table, it is pertinent to listen not only chronologically but also focus on the lyrics, as the album tells a story. After comprehending the album, it is possible to realize that its influence could lead to a more equal tomorrow.