Swimming Towards Success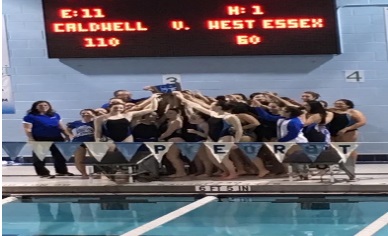 As the temperature begins to drop and the days become shorter, fall sports come to an end. With many sports coming to a close, many more begin to kick off the start of their winter season. Winter sports such as basketball, wrestling, bowling, and swimming are on their way; all of them are hoping for a successful season.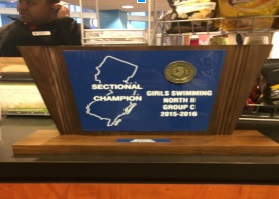 One sport to look out for is definitely the girls swimming team. Led by senior captains Linnea Endersby, Holly Buoye, and Natalie Dalla Riva, the team looks to continue their success from last year. Ending last year's season with an impressive record, a county championship, and Caldwell's first ever State Sectional Title, the team looks to do it again. If they are able to pull off another county championship, the team would earn its fourth consecutive county title, something very impressive for the program. Even better than a county title, the girls look to advance all the way and be two time State Sectional Champs, continuing from last year's win over rival school West Essex. Captain Natalie Dalla Riva believes that "this year we have a really good chance of going undefeated and winning the SEC and county again. We have a lot of fast freshman girls and more depth than ever, which is very important. We are off to a positive start and have good momentum going." Natalie, with more confidence than ever, has high expectations for this year's team and believes they can go all the way to be State Sectional Champions. The Caldwell Chiefs Girls Swimming Team is definitely one team to look out for. It will be interesting to see how far they will go this year.