By Justin Kuczborski
The James Caldwell High School lacrosse is 4th in the Waterman league which is above .500 at four wins and three losses.. For the past two years, the Chiefs have been lurking around the 11th win mark. Last year at 11-11 and two years ago at 11-10. The Chiefs do have something to prove this year.
With teams like Madison and Morristown showing dominance in the Waterman league, the Chiefs need some star players to shine in order to hang with the best. Players on the Chiefs that you can count on to put one past the keeper into the back of the net is Ryan Schaffer. Schaffer has racked up 12 goals in seven games thus far. Not only is Schaffer coming in with the goals, two players have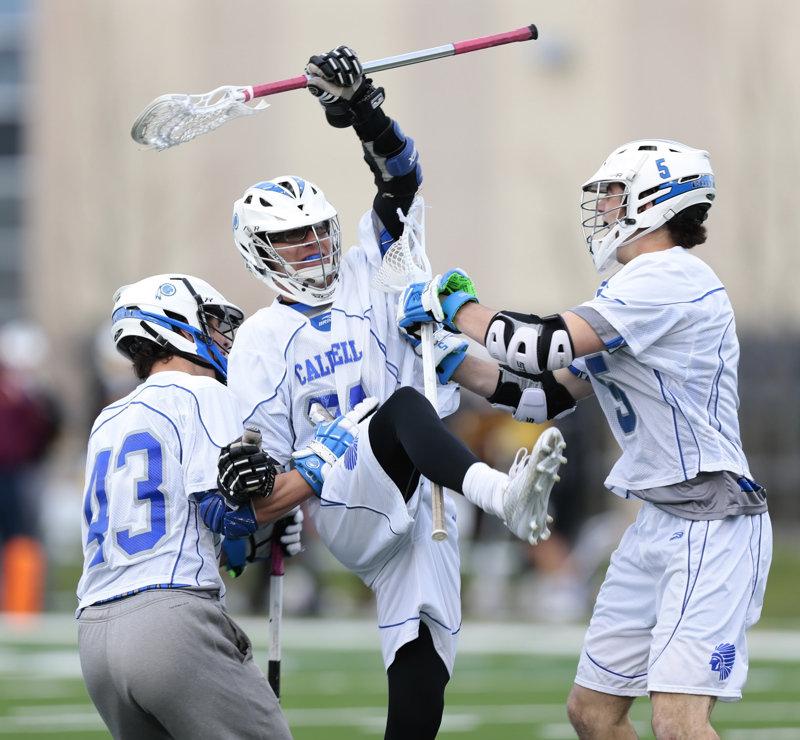 put up nine goals. These players are Vincent D'Agostino and James T. Miller. When it comes to goal scoring, the Chiefs look fine. When it comes to goals, you need someone to pass you the ball first before burying a ball into the back of the net. That player is Tommy Bryant with eight assists. Without Bryant, the Chiefs could be in a situation with a lack of scoring, but that is not the case. Like any sport, defense wins championship. That's why the Chiefs have starting goalkeeper Frankie Genello. Genello has a 4-2 record, a .56 save percentage, and an average of 6.14 goals against. If the Chiefs stay consistent for the rest of the season, it would not be surprising if they are a top team in their league.