Ever since Ben Platt revealed to his fans that he would be releasing his own music after he left "Dear Evan Hansen" in September 2017, I have been anticipating the day of the album release. However, months went by and it was soon announced Platt would be cast in a multitude of upcoming movies, including "Drunk Parents" and "Love & Oatmeal." He was also cast in an upcoming Netflix series, "The Politician," as well as being an executive producer on the show. With all these projects, fans like myself were left wondering if his album would ever be announced.
Everything changed on January 28, 2019, when Platt finally announced that his debut album, titled "Sing to Me Instead," was to be released on March 29, 2019. Fans rejoiced, especially because he also released two songs, "Bad Habit" and "Ease My Mind" on February 1.
As it is still February, there is a month left until Ben Platt's music will be released but his two singles have only fueled my excitement. I've been a fan of Ben Platt since I found out about "Dear Evan Hansen" and I've been waiting for his own music since he announced it. Once the clock struck midnight on February 1, I listened to "Bad Habit" and instantly fell in love. The song tells the story of Ben Platt's difficulty in getting over a past lover, calling them a "bad habit" and hating to admit that he is still in love with them. The music video also came out the same day, and showed Ben Platt struggling to deal with his emotions, as he walks aimlessly around a city and reminisces over old photographs. In the end, Charlie Carver is seen taking a photo of Ben Platt after he has woken up from what appeared to be a bad dream. "Bad Habit" has ultimately become my bad habit, as it is constantly on replay. It is refreshing to hear Platt's voice and to hear him singing authentically, rather than as a character.
Platt's second single, "Ease My Mind," also came out the same day and takes a different approach. It tells a story of struggling with anxiety and praises a lover who helped Ben Platt ease his mind. This song also had a music video, which came out February 13, where it showed Ben Platt leaning on Charlie Carver and depicted scenes that were also shown in "Bad Habit." After watching this music video, I realized that each song on the album will be connected together and come together to tell the overall story of Platt's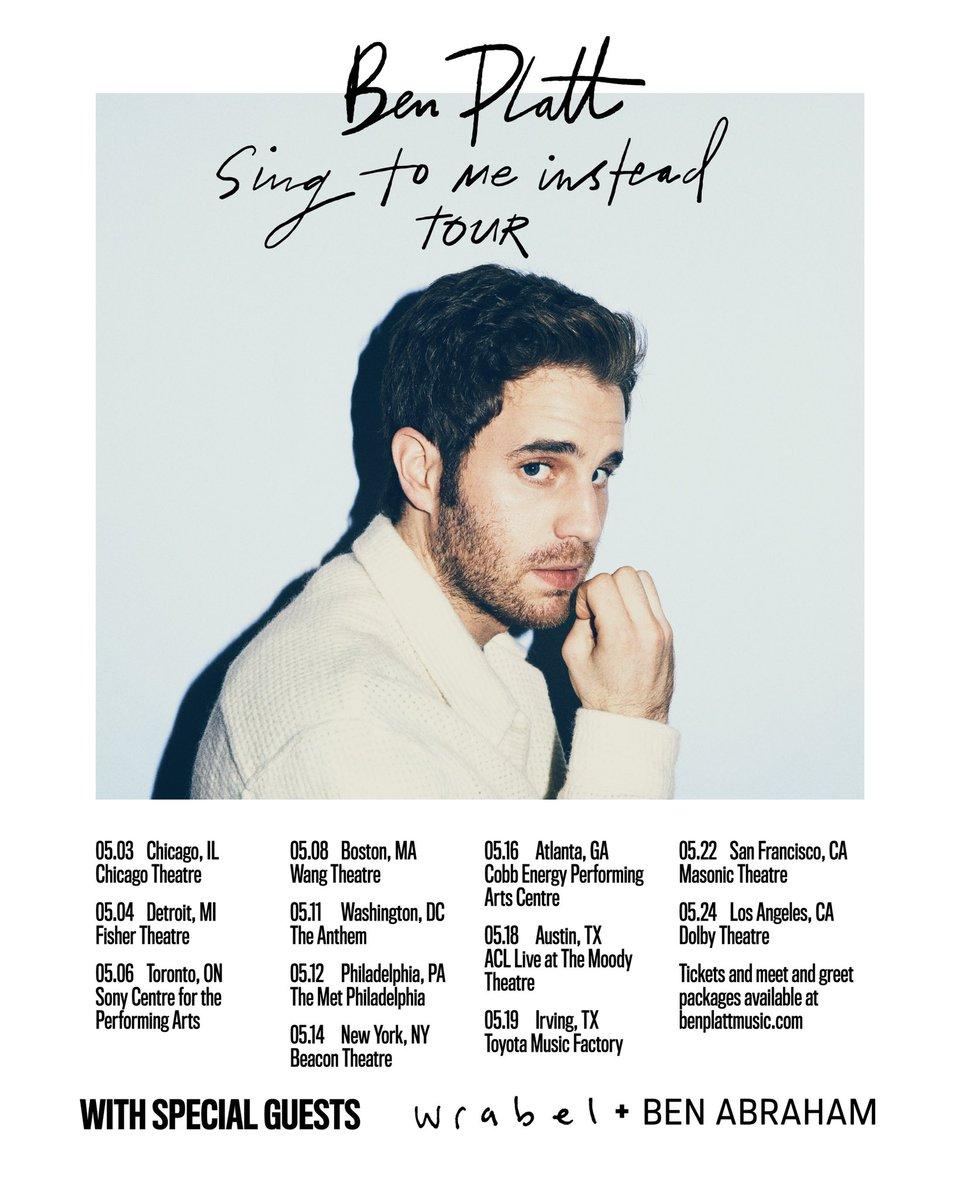 love life. The actual song itself is another one of my favorites, also on repeat, as I can relate to the feelings of stress and overthinking that are mentioned. It has a different style compared to "Bad Habit," but I love them both nonetheless.
Overall, I am extremely excited to hear the rest of Ben Platt's songs on his album and to learn more about the story he is telling. There will be a total of 12 songs, and I cannot wait for the other 10 to be released. While it's taken a while for his music to be released, the wait so far has been worth it. Ben Platt will also be going on a national tour in May 2019.